The first decades of the twentieth century were very rich in audacious medical developments imposed by the huge number of wounded on the war fronts. Both field doctors and those in hospitals throughout Europe had to resort to improvising suture techniques and applying unconventional medications in the urgency to save lives.
From this need arose innovations such as tissue transplants, infection treatments, burn care, fracture setting techniques, and surgical methods unprecedented before that time. They spurred the search for traditional treatments in search of the cure for the great ills of humanity. It was in this environment that the pioneering figure of Dr. Alexis Carrel (1873 – 1944), a French Physician and profound practical researcher of tissue transplants, developed innovations specific to vascular and cardiac tissues. He was awarded the Nobel Prize in Medicine in 1912 for his innovative vascular suture techniques, developed for vascular and cardiac tissues.
Influenced by the work of Dr. Alexis Carrel, the Swiss-born physician Dr. Paul Niehans, in 1931, performed the first transplant of cell extracts from sheep origin in a 57-year-old almost hopeless patient. In addition to recovering her health, this individual lived for 27 more years. There is also the case of Pope Pius XII who in 1953 would add great prestige when sick and almost on the verge of death was treated by Dr. Niehans with the same cellular therapeutic principles saving his life. Unfortunately, due to the high costs of manipulation and preparation of his formulas, they only benefited patients with high economic positions, such as dignitaries, politicians, and famous people.
In 1956, the practice of these treatments had gained notoriety in the European medical community where products based on injections of opotherapeutic origin began to be manufactured in Heidelberg, Germany and promoted as CELLULAR THERAPIES. In 1957, The Biocell Ultravital Biological Research Institute in Switzerland was one of the first laboratories to develop treatments with lyophilized opotherapeutic extracts. Over time, the revitalizing results they provided were widely accepted, to the point that Dr. Paul Niehans himself and different clinics in Europe began to prescribe them for their patients.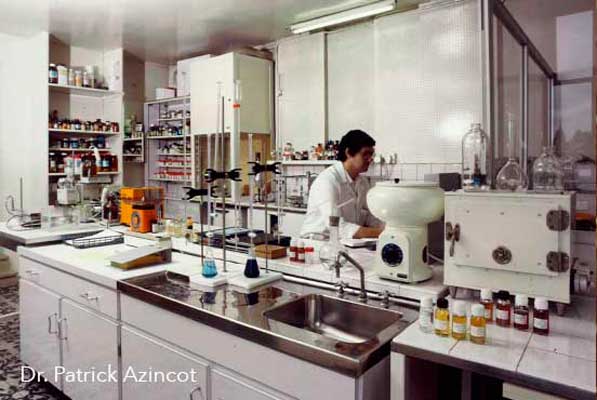 Cellular Therapies have developed greatly thanks to Dr. Joseph Wagmann Scientific Director of the Industrial Laboratory of Biology (Currently Biocell Ultravital of France). In 1969, Dr. Wagmann developed new formulas using methods in biotechnology for the production of products based on opotherapy by incorporating enzymes and other natural components, leading to clinically proven viable alternatives to drugs, steroids, or other substances of chemical origin that posed a health risk.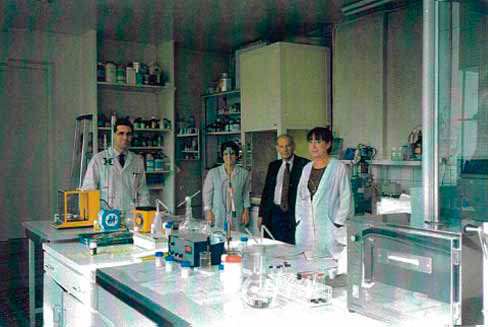 Through all these years of experience, Dr. Wagmann has left a legacy allowing us to improve our formulas focusing mainly on optimizing energy in cells and strengthening the immune system.
Biocell Ultravital Cellular Renovation Therapy was born and maintains its Swiss roots in the city of Lucerne, where international patent and trademark rights are administered worldwide. Manufacturing and scientific development are carried out at Biocell Ultravital in France and Germany together with partner laboratories in the Netherlands and the USA. Cellular Renewal Therapies are treatments that take mainly preventive actions by nature, but they are also excellent adjuvants to conventional treatments by providing the nutrients important to cells. These therapies also provide specific inducers through organotherapeutic embryonal tissues, Phyto organics, enzymes, amino acids, powerful antioxidants, and other nonchemical substances recognized for providing therapeutic actions that stimulate the revitalization and cellular regeneration. Its fundamental objective is to revitalize organs by optimizing the function of tissues to avoid possible structural changes, particularly for those predisposed by genetics or biological inheritance. In closing, we are honored to include the legacy of Dr. Escardó by reviving his scientific motto: "There is always one medicine, and it is the one that cures". This important historical reference serves as an inspiration to inform the international medical community and the general public of the incorporation of new biological components into the formulas of our products, with the purpose of enhancing their therapeutic effect. These components are now part of the new range of treatments, our 4th Generation, to revitalize and renew cell function, further consolidating the era of preventive and regenerative medicine.